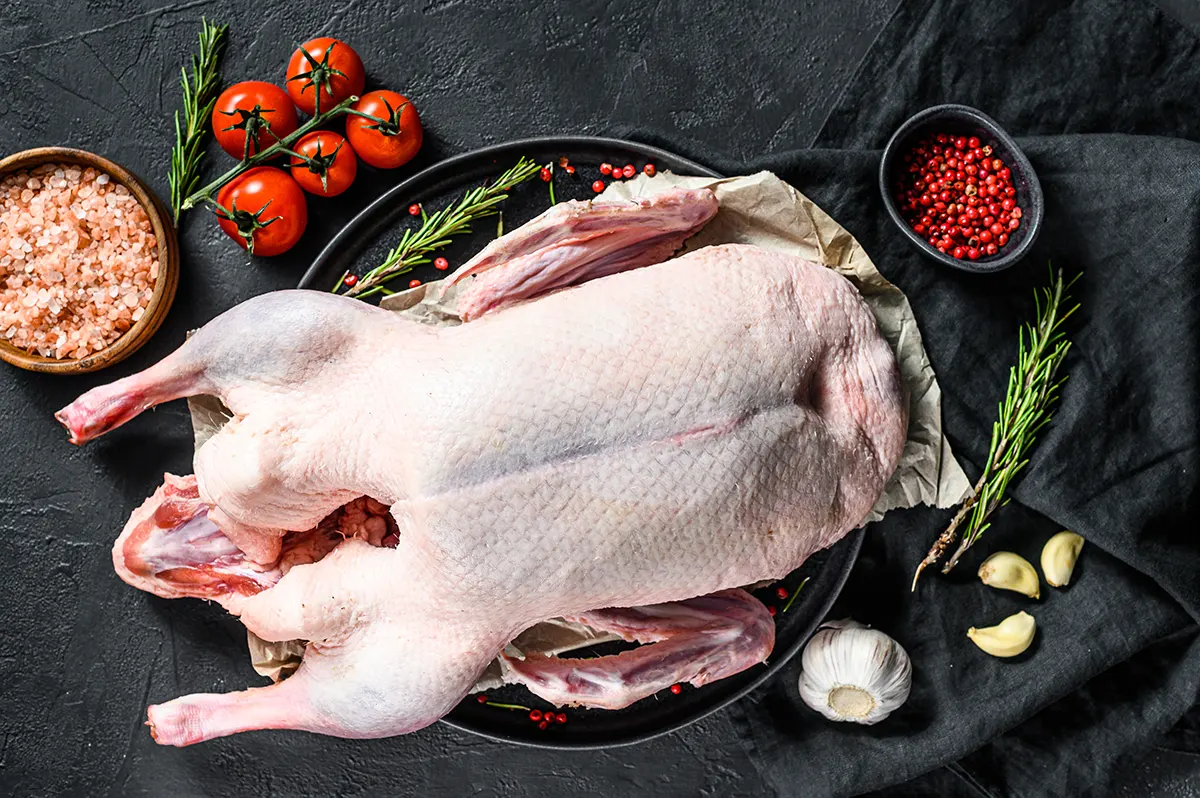 Goose Cooking Times and Calculator
Roast goose can be enjoyed throughout the year, however, the roasted Christmas goose is a firm favourite of chefs everywhere.
Goose Roasting Tips
The two large lobes of fat by the cavity opening will need to be removed before roasting. These can then be rendered down and saved for frying or roasting. Once rendered, the fat can be kept in the fridge for up to six months.
Due to the amount of fat in goose, it is best to raise up the goose for roasting on a wire rack or trivet of vegetables.
Unlike chicken and turkey, goose breast can be served pink. However, the legs will need more cooking. This can be achieved by either slow cooking everything or better still, by removing the legs and slow cooking them while you quick roast the breast for that perfect pink finish.
After cooking allow the meat to rest uncovered for 30 minutes before carving.
---
---
Recipe Ideas for Goose